After having a blast at my Summer Camp, with more than 100 children, and messing around with my buddy Víctor Camarasa, it's time to get serious again.
While my off-season was defined by disconnection and relaxation, my pre-season has been the complete opposite! Starting with a series of medical tests at our training centre in Paterna on Friday 6th July, the last two weeks have been non-stop. And I love it!
My debut season has given me a taste of what it'll be like next season, and so I finished the 2017.18 season with a thirst that hasn't yet been quenched. And so I've been pretty much counting down the days for the pre-season training, which started just last week.
It started with medical and fitness testing – led by team doctor, Pascual Casañ, and fitness coach, Isma Fernández – that consisted of general stress-testing of the heart and lungs, and finished with a routine dental check. Thanks to all of my training and dieting over the break, I got the thumbs-up from the doc.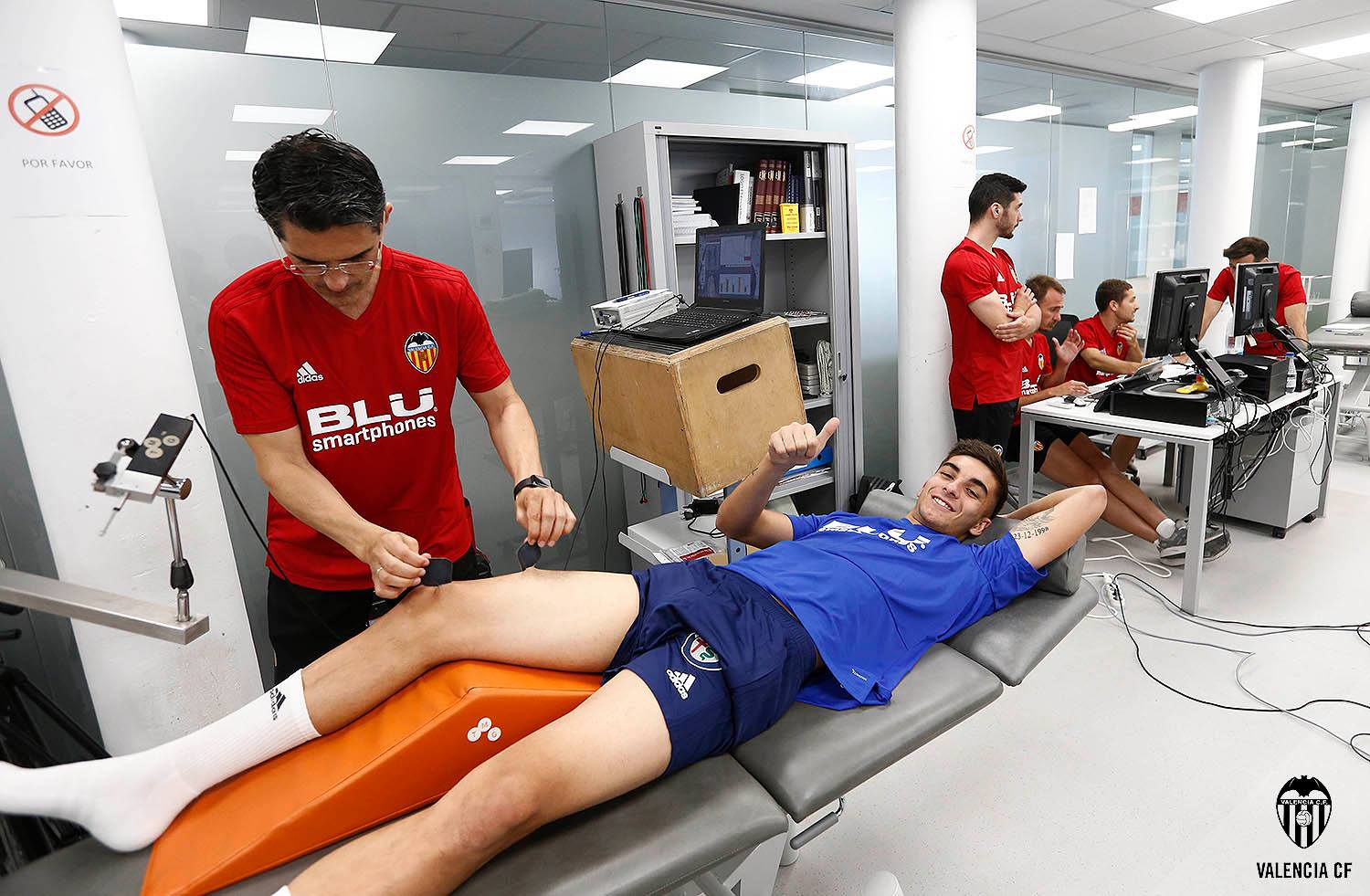 Training has been pretty intense – especially with the insane heat we've had in Valencia lately – with up to three sessions per day – 14 sessions in six days; two on-pitch sessions in the AM and PM, focussing on possession, passing and transitional play, plus one gym session after play.
As a change of scenery, we were sent for a running session in the Turia – Valencia's ancient riverbed turned public park – much to the surprise of passers-by! That was a lot of fun!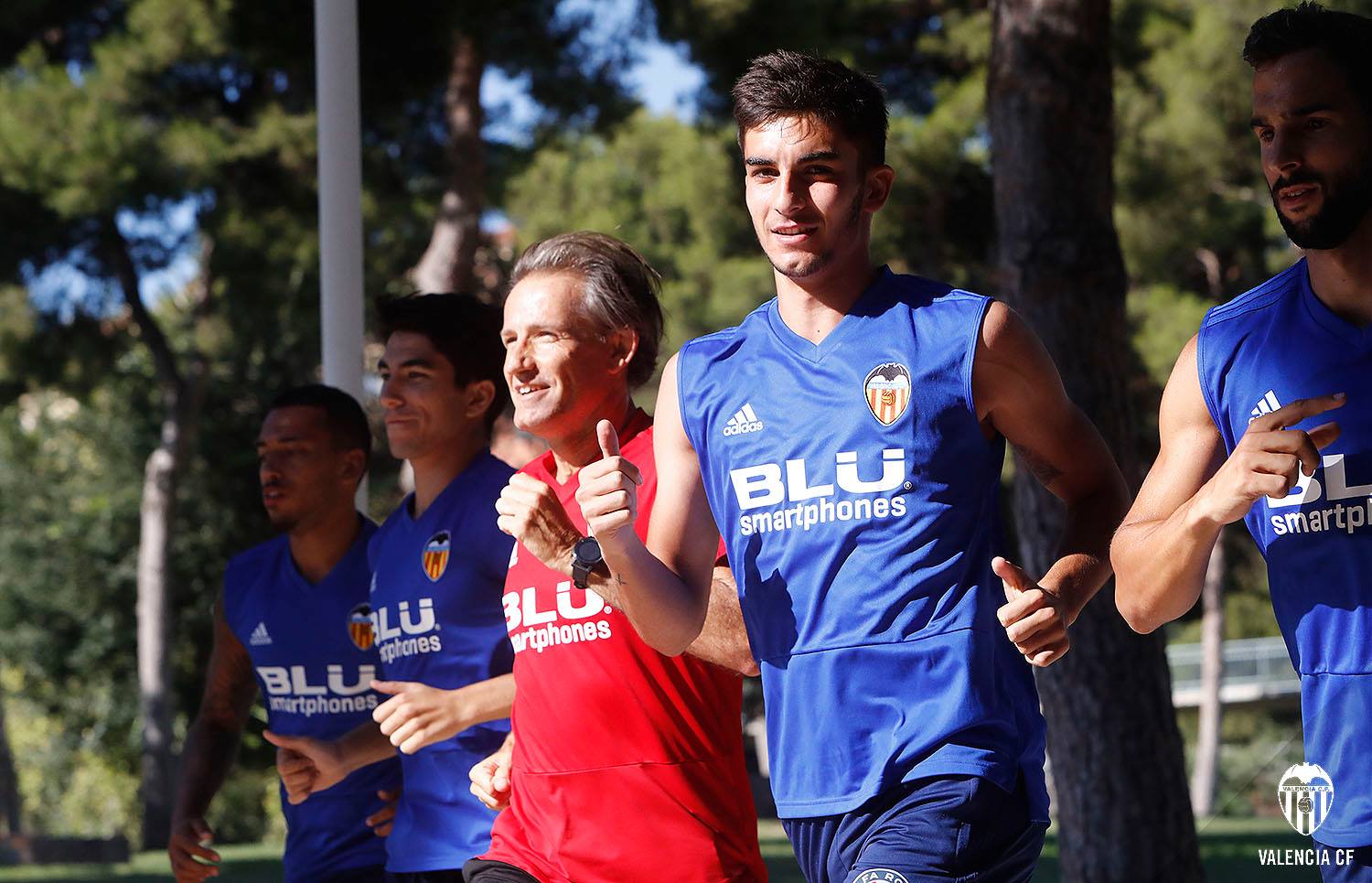 So, what's next? Well we've been training like this every day since Wednesday 11th July. Fine-tuning, learning and improving as a team. It's all leading us towards our upcoming series of pre-season friendlies.
We just arrived to Switzerland for the "Festival de Football des Alpes" where we first play against last year's Turkish Super League champions Galatasaray SK in Fribourg on 21st July, and then travel to Lens to play FC Lausanne-Sport at the Stade du Christ Roi on 24th July.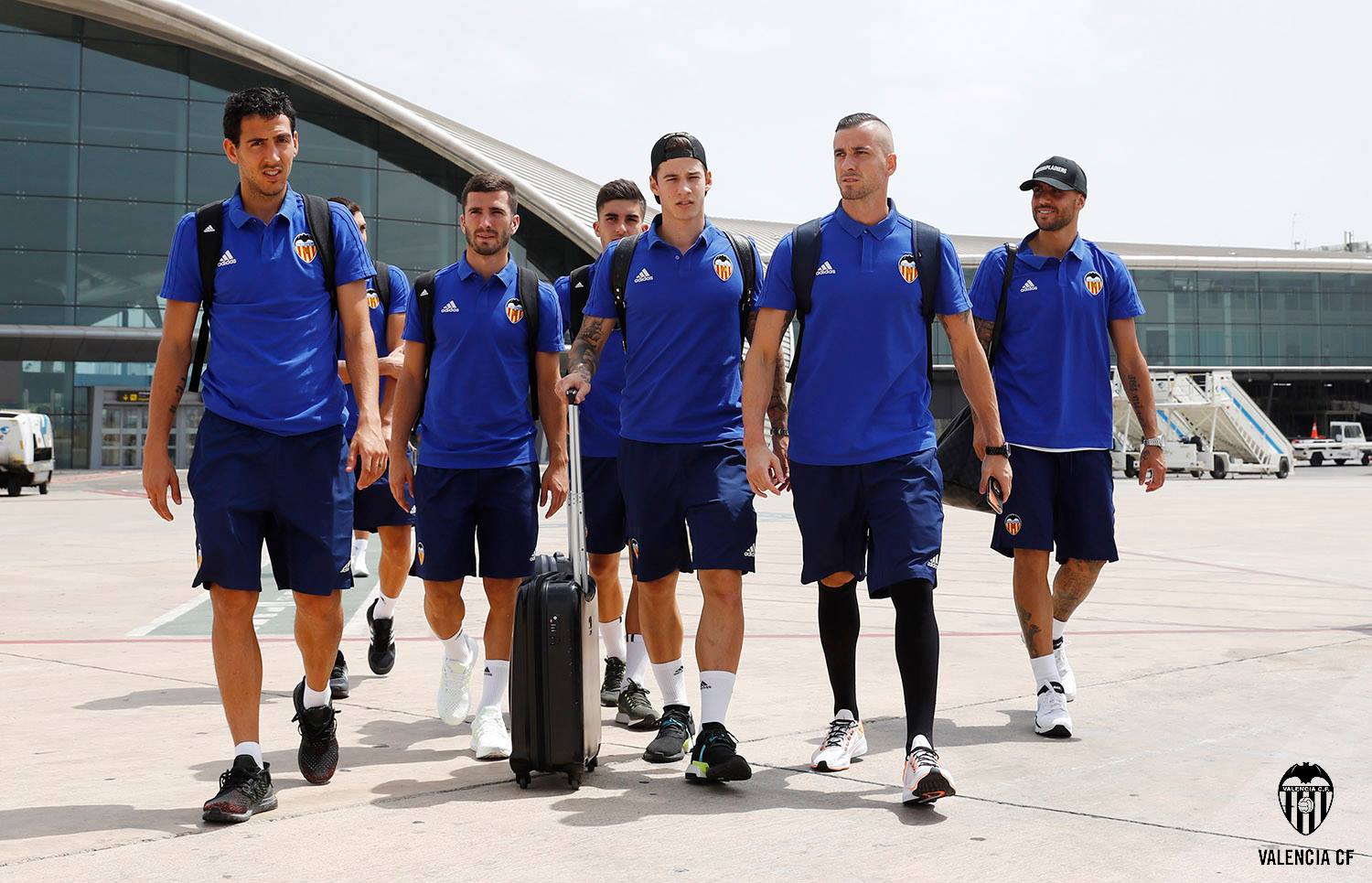 It'll be cool to play Galatasaray who like us will re-join the Champions League next season. After our time in the Alps, we go straight to Holland for a game against PSV Eindhoven on 28th July. It's all go-go-go, because then we come back to Valencia for a few days before visiting the UK for matches against Leicester (1st August) and Everton (4th August).
Our last pre-season game will be at the Mestalla, for the traditional Trofeo Naranja against tough opposition, Leverkusen on 11th August. Then it's straight into our first LaLiga fixtures, which will take place on either the 17th or 18th August – dates yet to be announced at the time of writing.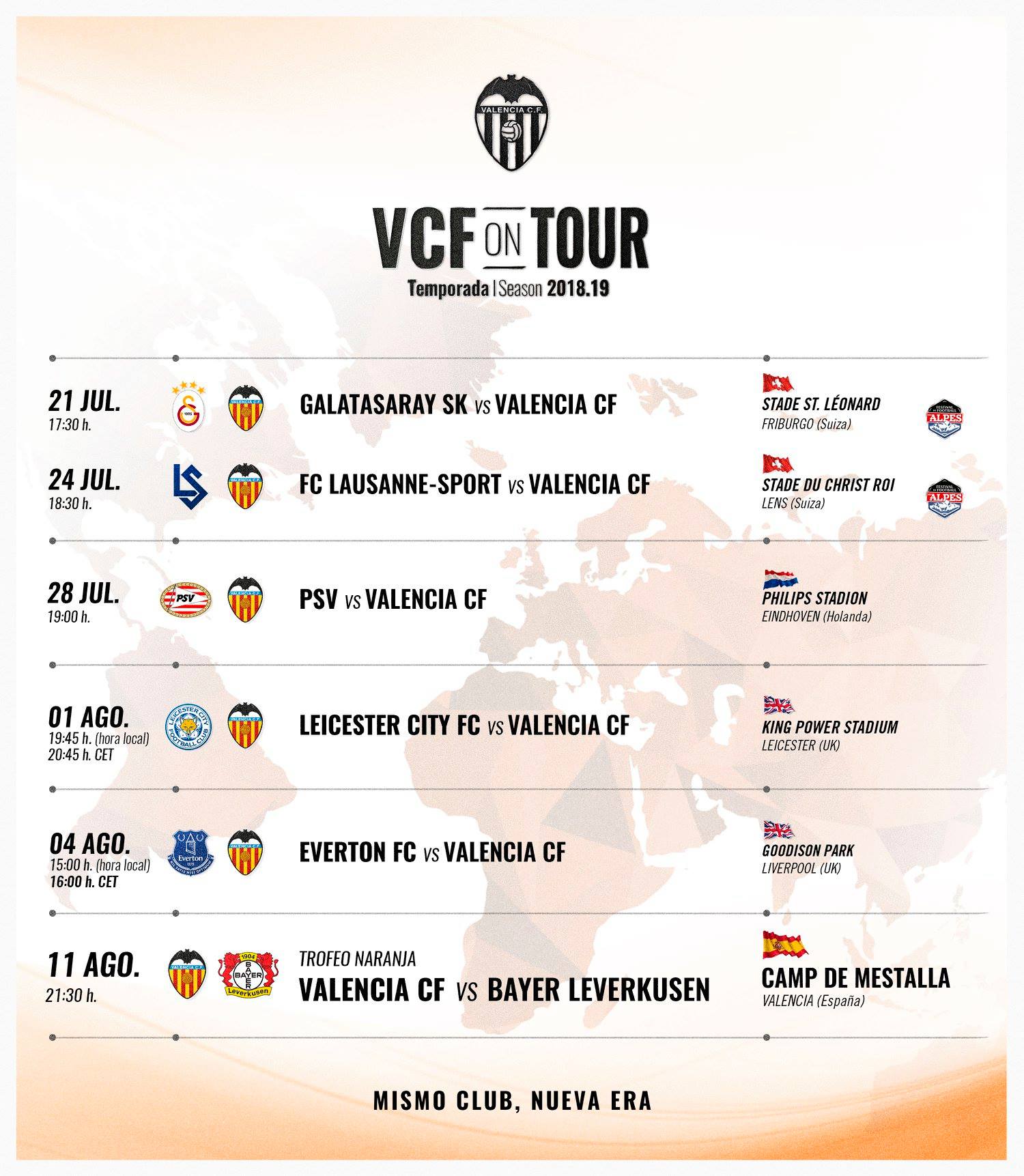 Follow our journey on social media, I'll try to keep you updated on everything that's happening. Have a great summer, guys, and thanks for your support!